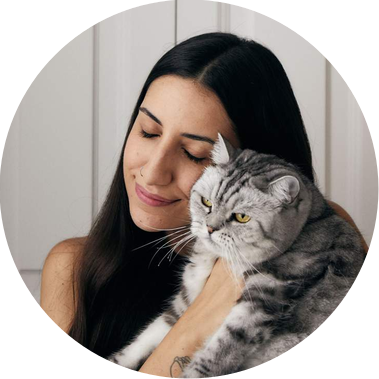 community manager • curator • social media wizardess
Nathalie is a communication specialist and social media enthusiast currently based in Barcelona but working remotely internationally.
Her endless desire to discover the world and her curiosity to explore cultures has reflected the importance of interaction and communication in her career (besides the fact that she lived in over four different countries).
With a Bachelor's degree in Graphic Design, She embarked on her career as the Communications Director at OFFF Festival for 8 years. Her job was to focus on understanding the brand's community and their journey, in order to provide them with the right content, enhance ticket sales, and build the right strategies in visual and social campaigns.
She also worked as the content editor and curator on over 10 books - Her latest publication in 2020 together with Héctor Ayuso, The Choices We Make, was the first book to be published during a pandemic.
In 2021, she joined the talented Adobe EMEA team as their Community Marketing Manager.
Her experience with the Kickstarter team as a freelancer consultant, focused on helping making projects a reality on world's most famous crowdfunding platform.
She teaches her online course Social Media for Events on DOMESTIKA and is currently an official Adobe Live host on Behance.